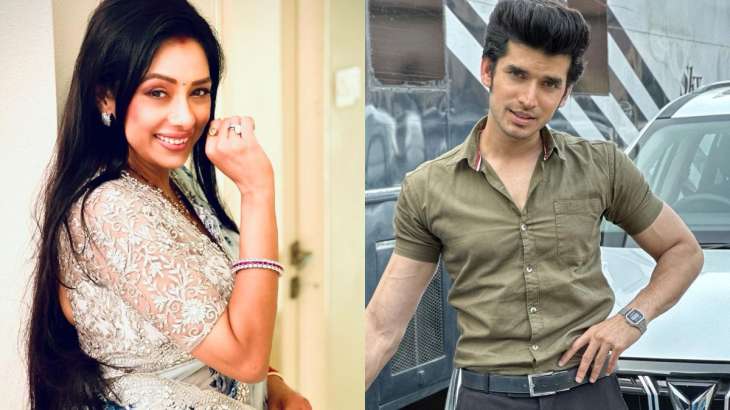 Actor Paras Bhushan Kalnawat made a recent assertion that, if given the chance, 80% of the cast members from the show Anupamaa would opt to leave. Following his statement, actors Nidhi Shah and Aashish Mehrotra refuted his claim. Now, Paras has reacted to his co-stars reaction and clarified his statement further.
Speaking to the Hindustan Times, the actor claimed that he had simply stated his point and that his co-stars had no reason to react. "I wrote about having a bad experience on the set of Anupamaa, because of which I left the show. So, there was no need for them to comment on what I think and what I feel."
The actor revealed that he got in touch with both his co-stars after reading their interviews. He said, "I told them how they have back stabbed me. And now if you go and ask them the same question (about my statement), their answers will differ [from what they originally said]. That's because I sent them proofs for my claims – screenshots of message I have from people working in the show, who are not happy and want to leave due to the chaotic environment, but are staying back because of their responsibilities. They had nothing to say about it after that – they know my complaints are genuine."
Paras added, "There used to be literal fights between actors with them screaming at one another. And everyone, including me, would get dragged into it." He went on to say, "It was an ugly rat race and ego clash where no actor could see others doing better than them. Instead of supporting each other, they were pulling the other person down. You won't even see a 16-year-old fighting over topics they used to fight about."
The actor further spoke about the reason of quitting the show. "It's been a year, so I don't even want to talk in detail about things they did against me. But, after our shots, I used to be in my room, and didn't feel like stepping out unless I had a scene because of the all the chaos outside. This made life so difficult that I decided to choose reality show Jhalak Dikhla Jaa over Anupamaa when a choice was given," he signs off.
Also read: Shah Rukh Khan reveals 'Gauri Khan never gave him a gift' in a viral video| Watch
Also read: Puneeth Rajkumar's elder brother Raghavendra pay tribute to late actor