On the occasion of the birth centenary of the late legendary actor-politician N T Rama Rao (NTR), food lovers are getting to savour his favourite dishes at The Spicy Venue at Banjara Hills in Hyderabad. Popular for its Andhra-styled thali, the restaurant has put up a special food fest in the name of NTR and his fans and food lovers are loving every bit of it. Sampath Tummala, who owns The Spicy Venue says the food fest has been designed after a lot of research and discussion with NTR's family members.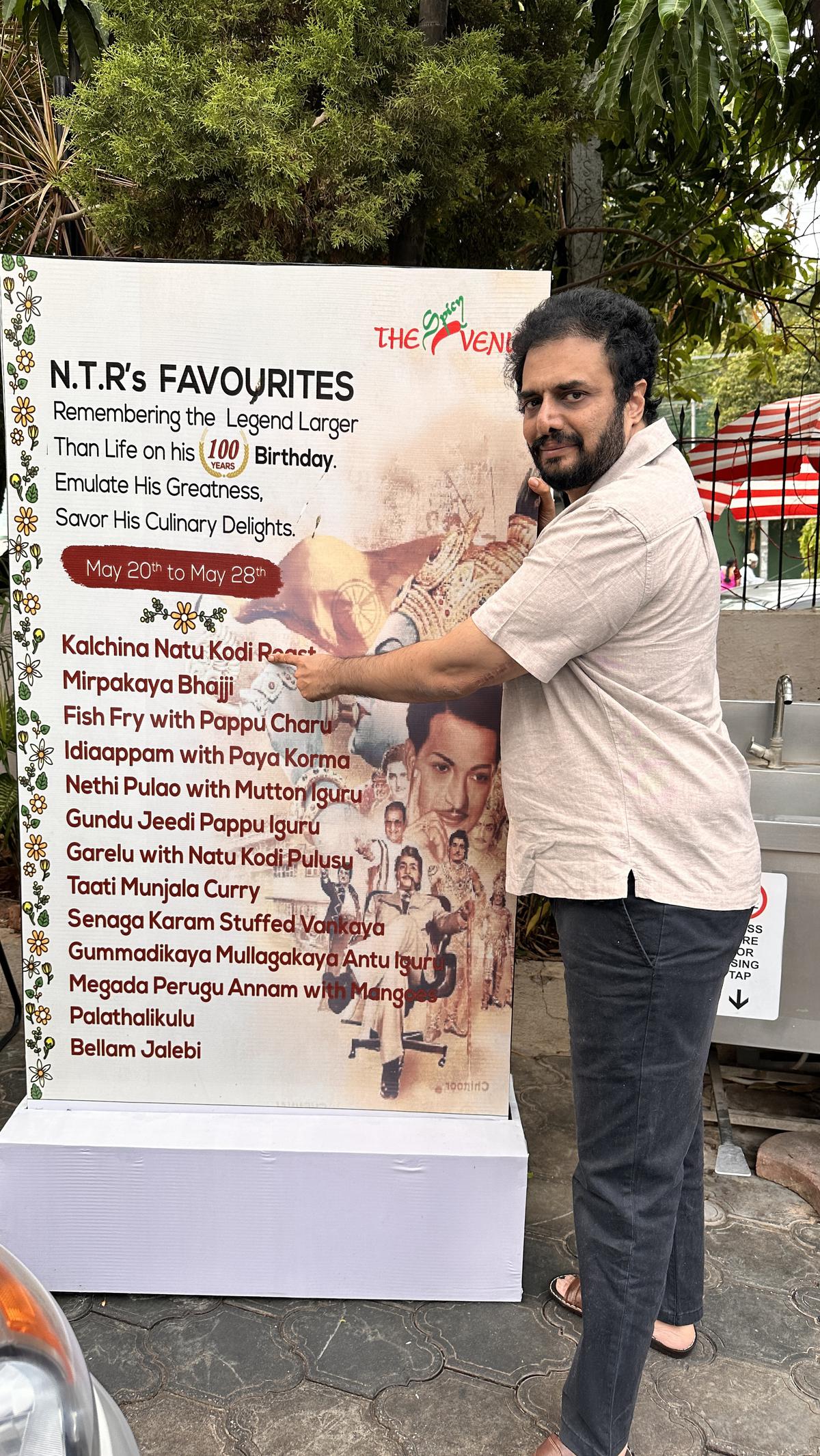 Clearly, the food fest is a very personal tribute from Sampath; his grandfather, and later his father, used to run the famous Nataraj Hotel in Vijayawada where NTR had been a regular diner. Sampath says, "My grandfather and father were closely associated with the legendary actor turned politician, so they knew the actor's favourite foods well. On several occasions, the food would to be ordered from our hotel in Vijayawada."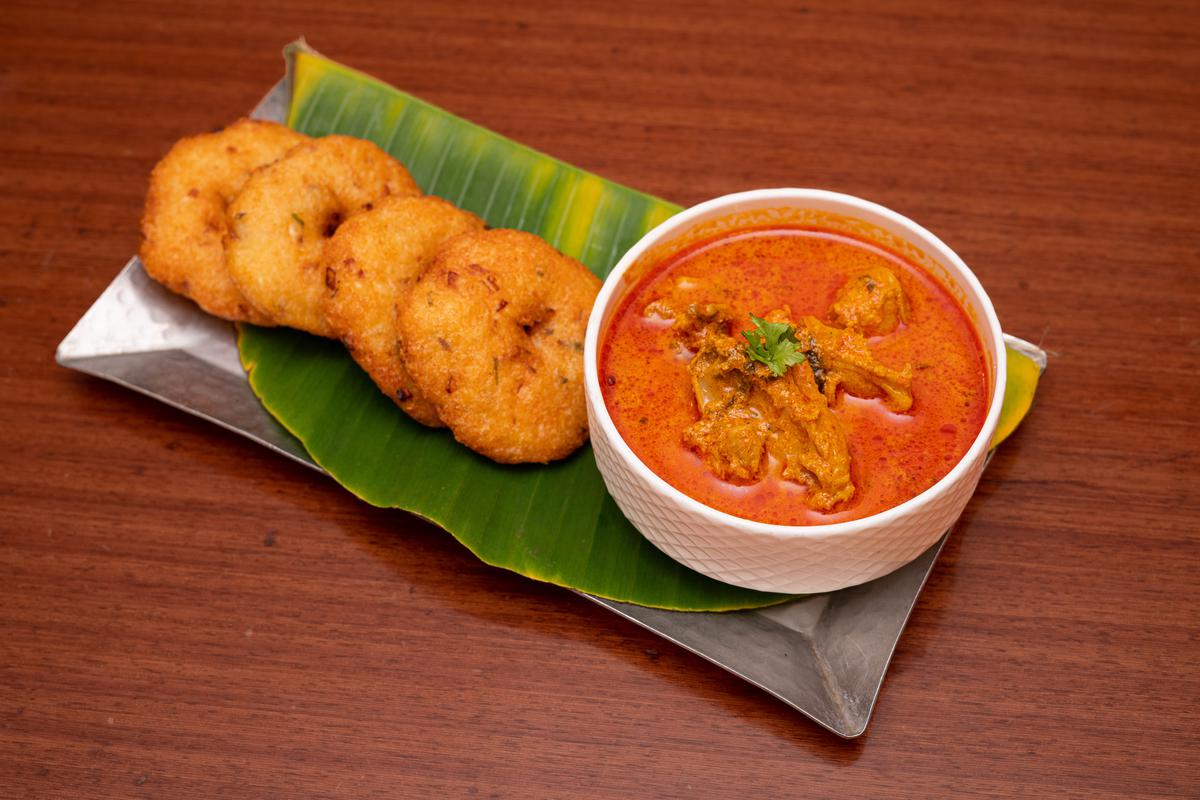 The special menu for this fest in Hyderabad has dishes which are quintessentially Telugu, with a range of NTR's favourites. Known to be very fond of non-vegetarian food, NTR loved special combinations. "We recreated some of the dishes based on discussions with family members and his friend Bhaskar Rao of Vijaya Pictures that used to distribute all NTR movies ," shares Sampath, adding"Bhaskar Rao garu helped me with some of the special combinations like fish fry with pappu charu, garelu with natu kodi pulusu, nethi pulao with mutton iguru etc," adds Sampath.
The fish fry with pappu charu is a homely presentation, light and simple. Those who aren't looking at eating light ought to go in a big group so that the entire menu can be ordered and shared. 
The a la carte menu lists 13 dishes including two desserts and three starters of which the hot seller is the crunchy mirchi bajji stuffed with finely chopped onions and roasted peanuts and served with a coconut chutney. Another dish that is emerging as a favourite is kalchina natu kodi (open flame-fired country chicken roast). "Kalchina natu kodi was his regular breakfast, even when he was put on a diet after his heart surgery. I am told that this dish, also his first meal, was his absolute favourite and he would have it religiously before heading out to work," added Sampath. 
A few strictly vegetarian dishes surprising diners with their taste and presentation are the gundu jeedi pappu koora (whole cashew curry)and thatimunjalakoora (ice apple curry).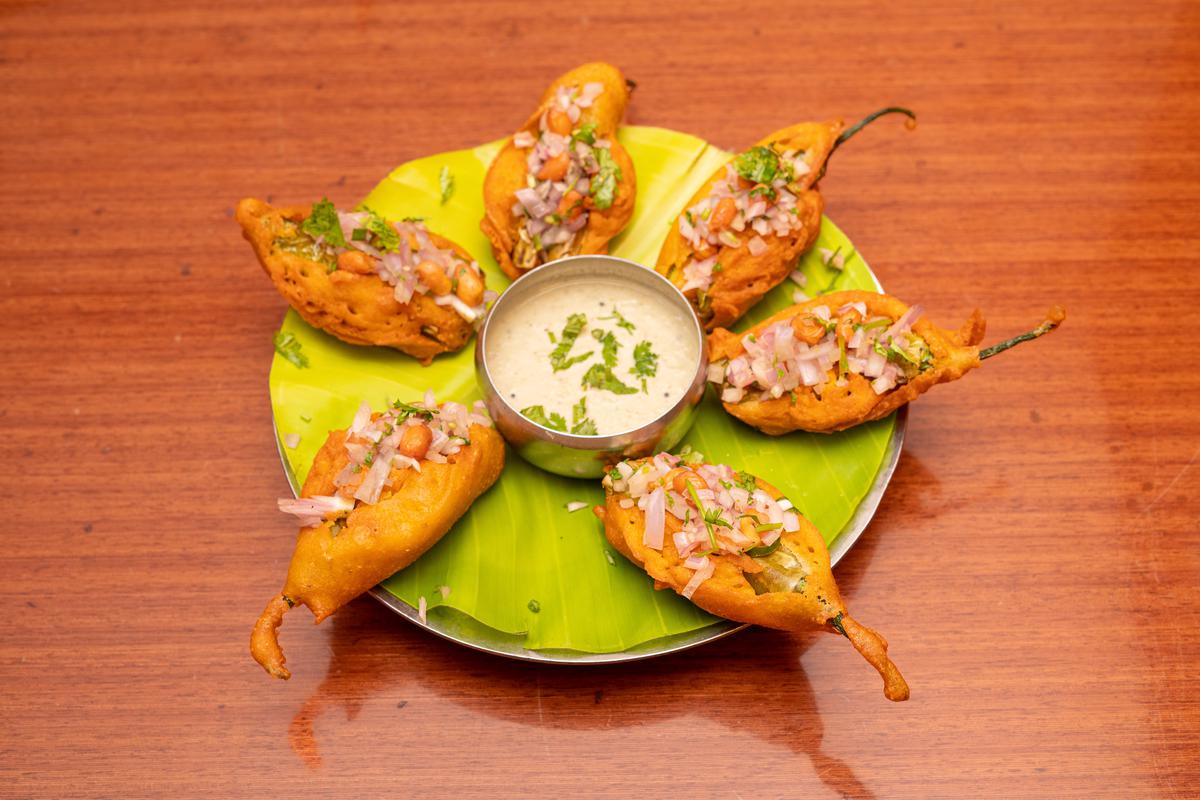 Talking about ice apple curry, Sampath explains, "This is an Andhra speciality that is made in many households in summer. Mature munjal or ice apples are selected for this curry as they are not sweet. The slightly hard texture and neutral taste makes it suitable for use in a curry."   The fruit is first shallow fried with salt and turmeric to seal the flesh for the curry. "If added without shallow frying, the munjal will melt in the masala gravy of onion, spices and cashew paste," explains Sampath.  
Other common Andhra favourites of the late legend that find a place on the menu include curd rice and mango, and palthalikulu, a rice flour-based dessert. 
The fest at The Spicy Venue is on till May 28 for lunch and dinner.