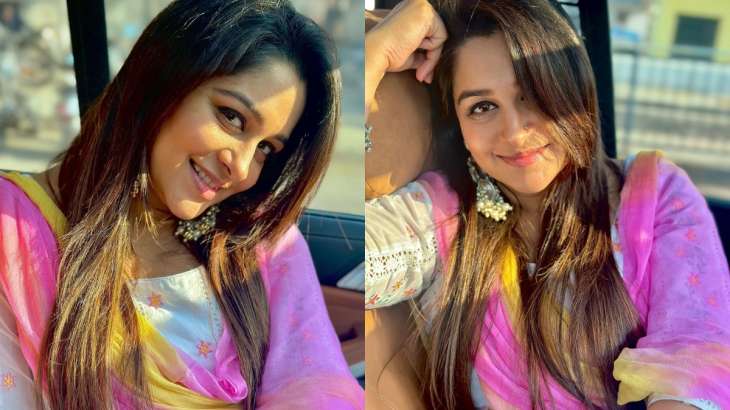 Dipika Kakar Ibrahim, who is eagerly preparing for motherhood and expecting her first child in July, was surprised by the circulation of rumors about her exit from acting industry. Nonetheless, in a recent interview, she made it clear that she has no intention of quitting acting and is currently taking a break from her career. Dipika emphasized that her temporary hiatus is solely to focus on her forthcoming role as a mother and not a permanent exit from the acting industry.
Speaking to ETimes, the Sasural Simar Ka actress said, "I just came across this news of me quitting acting as a career. People misunderstood my comments from my previous interview that I've given up acting. So I would just like to clarify there is nothing like that. I have always craved to live a life of a housewife (mujhe humesha se housewife banana tha). Shoaib would go to office and I would make breakfast for him and take care of the house. But that doesn't mean that I don't want to work ever again. (laughs). Ho sakta hai I won't work for next four-five years or I might soon get offered something very good and I might accept it also. Aisa bhi ho sakta hai that I might feel that I want to give my first four-five years to my kid. All this I can only say when I welcome my baby."
She added, "I'm saying this because I'm an old school person and I feel when a baby is born he/she needs their mother (initial years mein Maa ka saath hona zaruri hai). This is how we have seen kids being raised around us. When we would study our moms to wake up early and sit with us. I want to live these moments with my child and enjoy it. That is the phase I want to go through and experience it. When you say that this is the best phase that I'm enjoying right now, you are absolutely right. This life has been my dream." 
For the unversed, the actress tied the knot with her Sasural Simar Ka co-star Shoaib Ibrahim in 2018 and announced her pregnancy last year. She is currently in her third trimester of pregnancy. 
Also read: Puneeth Rajkumar's elder brother Raghavendra pay tribute to late actor
Also read: Shah Rukh Khan reveals 'Gauri Khan never gave him a gift' in a viral video| Watch