The setting is the Mumbai Hermès store. Though it is a weekday afternoon, energy levels are high and the space is bright with colour. An artist paints renditions of attending guests' lips on a card, as a very personalised take-home present, while assembled journalists wait for details on the much-anticipated launch of Hermès Beauty in India. The luxury brand launched its first line of beauty with Rouge Hermès, featuring 24 shades of lipsticks (upwards of ₹6,100) in vibrant, saturated shades, in March 2020. All assembled by hand, in true Hermes style these are designed to make a statement, and also to last (with refillable bullets). Now, the collection is finally in India.
Creative director of Hermès Beauty, Gregoris Pyrpylis, who was in Mumbai for the event says, "Hermès' launch in the country comes three years after its initial roll-out, and that can be blamed on the pandemic." Nevertheless, the brand promises that its entire range of products will now be available in the country. "I think that the Indian beauty market is growing bigger day by day, that consumers are more aware of the ingredients and the impact on the environment, there is a stronger quest for skincare benefits in a make-up product," says Gregoris.
The launch included four collections, ranging from lipsticks to nail enamel, among other products. Gregoris emphasises that the focus is on natural beauty, "not in terms of nude shades; I'm talking about bringing out the innermost nature of every personality and expressing its every facet." He states, "Hermès is known for its expertise in colours, as a house of colours, design, and creativity."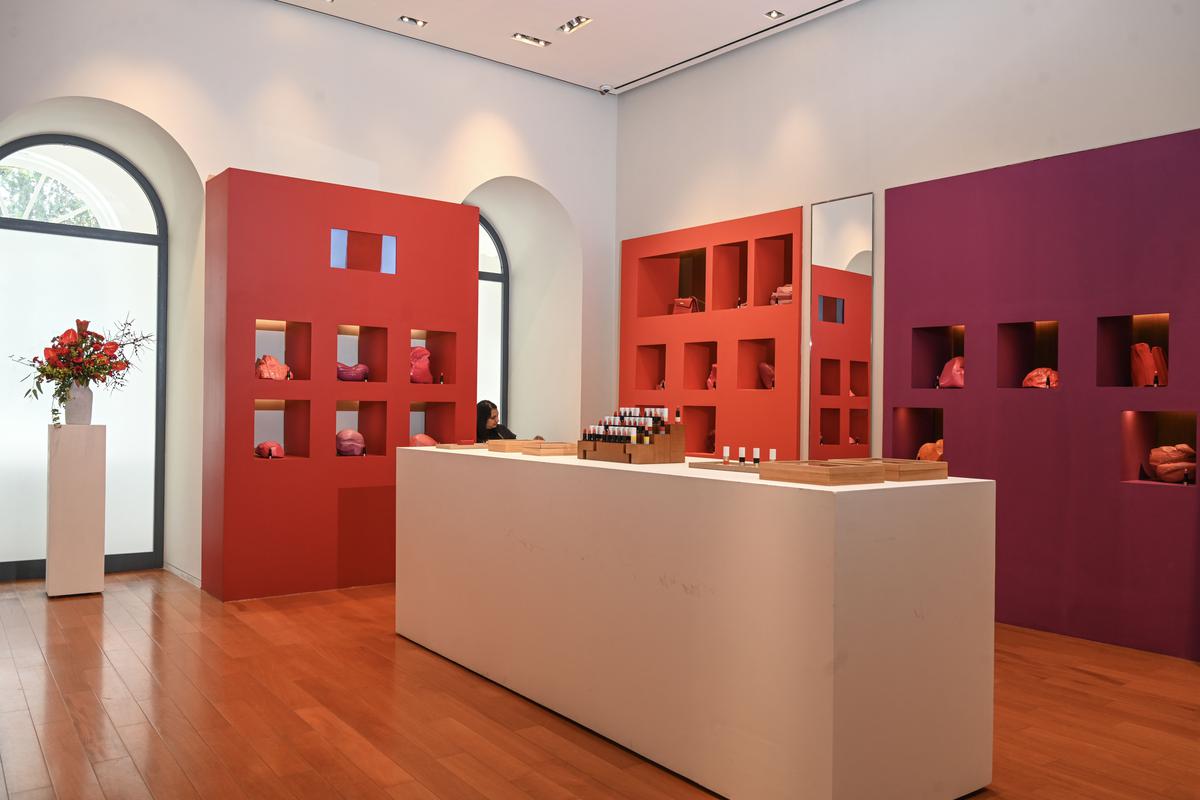 "For Hermès Beauty there's the same requirement, only that this time I use my expertise and experience in the art of make-up that allows us to create shades that work beautifully on every skin tone." This extends to the fact that the brand is not driven by trends but takes inspiration from its storied past. So its lipsticks – the Rouge Hermès range — take inspiration from the colours found in its silk (75,000 shades) and leather (900 shades) library. "When it comes to makeup, we don't just copy-paste the colour and transfuse it into a make-up formula. We adjust it so it both reflects the beauty of the emblematic colour and elevates the complexion," says Gregoris. adding that the 24 shades of the Les Mains Hermès nail enamels reference the house's address on 24, rue du Faubourg-Saint-Honore in Paris. 
Picking the Rose Indien lipstick as an example Gregoris says, "This is a shade that we can find both at Rouge Hermès but also at Les Mains Hermès. It's an intense and vibrant blue-pink. A colour emblematic of the Fantaisies Indiennes scarf, recalling the frescoes of Rajasthan." The collection also features a hybrid set of skincare and make-up, like the Plein Air range which sits somewhere between a foundation and tinted moisturiser. The product also happens to be an SPF 30 sunscreen.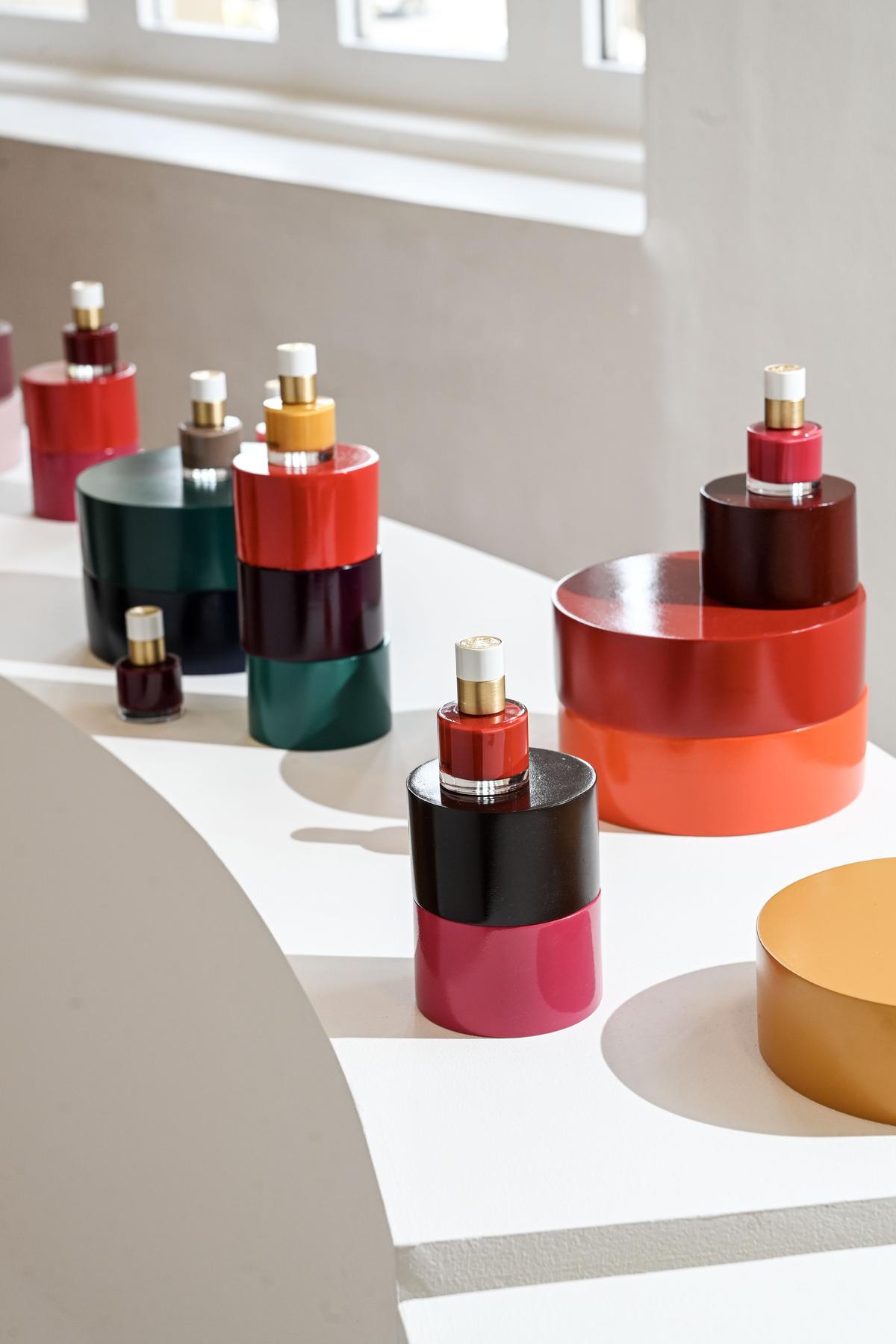 When asked about bringing together the two worlds, Gregoris says, "Beauty for me is about the well-being, it's a reflection of how we feel. The better we feel, the most radiant we are. I don't think there's a division between make up and skincare. I think there is a fusion. Let's not forget that makeup and skincare are both highly correlated to technology, and today technology allows us to have the properties of skincare integrated into make-up formulae that have high performance."
Explaining how their hybrid formulas set the brand's beauty offerings apart, Gregoris says they "combine the care and protection of the skin, with the high performance of make-up." And for a brand that celebrates longevity over changing trends – their Birkin is an heirloom bag after all — it helps that Hermes stays focussed on creating products that are durable, recyclable and classic. 
The range is available on order at the Mumbai store at Horniman Circle, Fort, and can be purchased directly from the New Delhi store at The Chanakya