"India is at the centre of the world and I am at the centre of this centre." Salim and Jamal, the two protagonist brothers from the movie Slumdog Millionaire, discuss their ambitious plan of surviving in a brutal Bombay with this line. If you re-adjust the lens to 2023, it could very well be Sabyasachi Mukherjee (except he isn't just surviving, he is ruling Mumbai's sartorial lot) — as he enters, arm-in-arm with actor Rani Mukerji (his first introduction to Bollywood), the grand parlour of his majestic new address in Horniman Circle.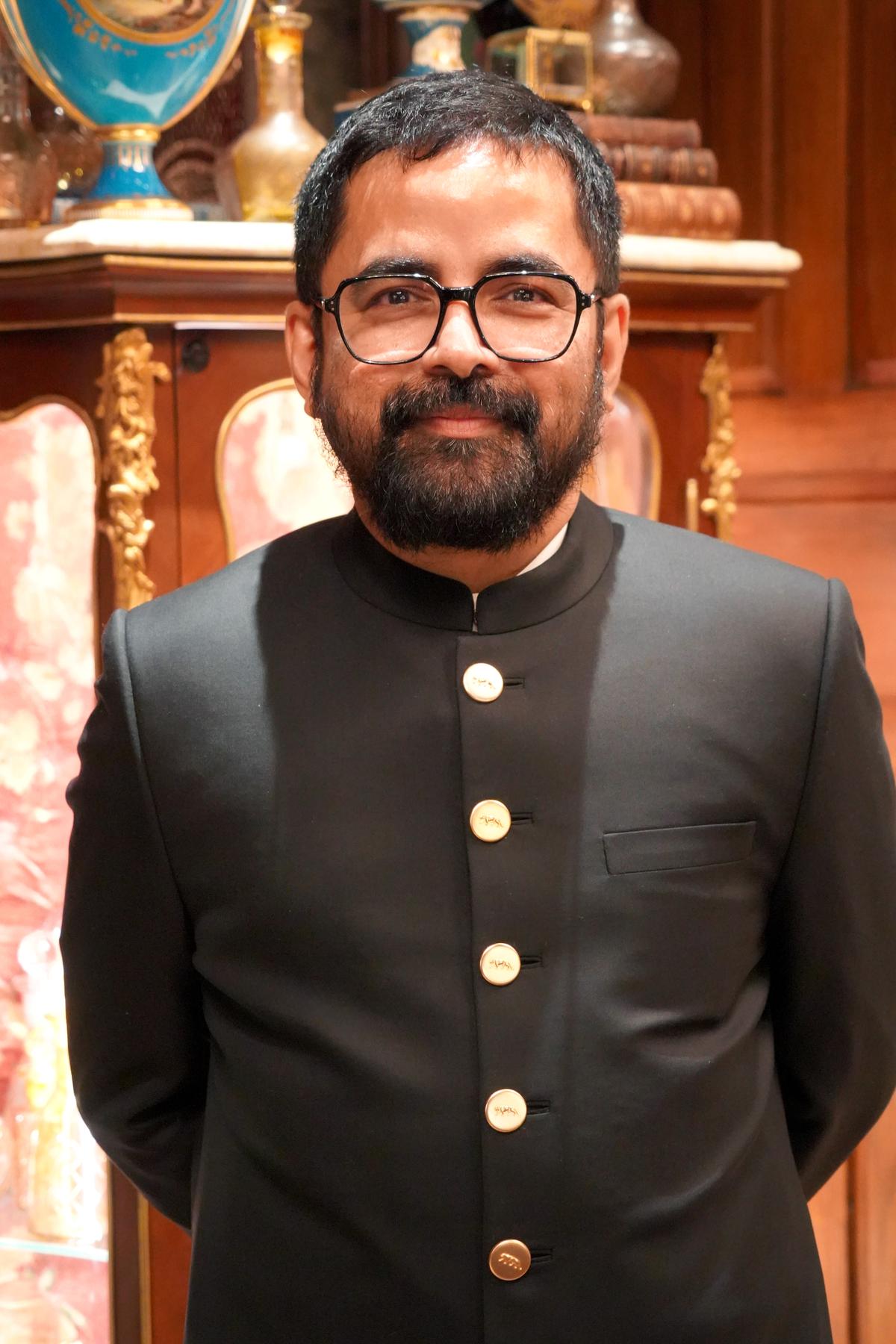 Museum pass
This four-storeyed HQ is the king's court and then some — around 26,000 sq. ft., the ground floor hosts his high-end bridal lines and pieces from the first-ever collaboration with shoe designer Christian Louboutin; on the first is his fine jewellery; while the second is dedicated to accessories, mostly bags, menswear, and his New York edit. He calls it future-proofing the business; his bag business is predicted to overtake that of the lehenga. Beauty, sunglasses, shoes and home decor are expected soon.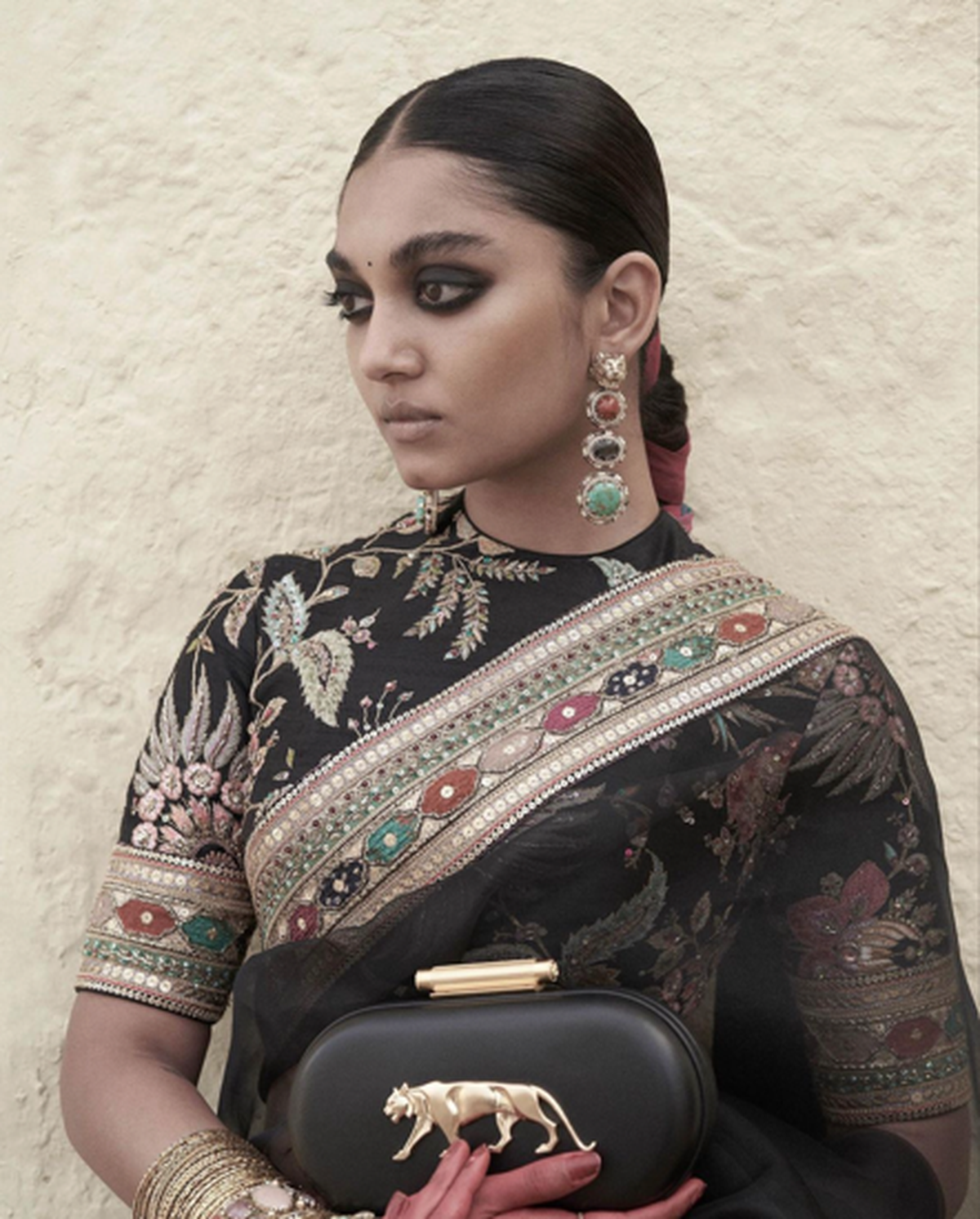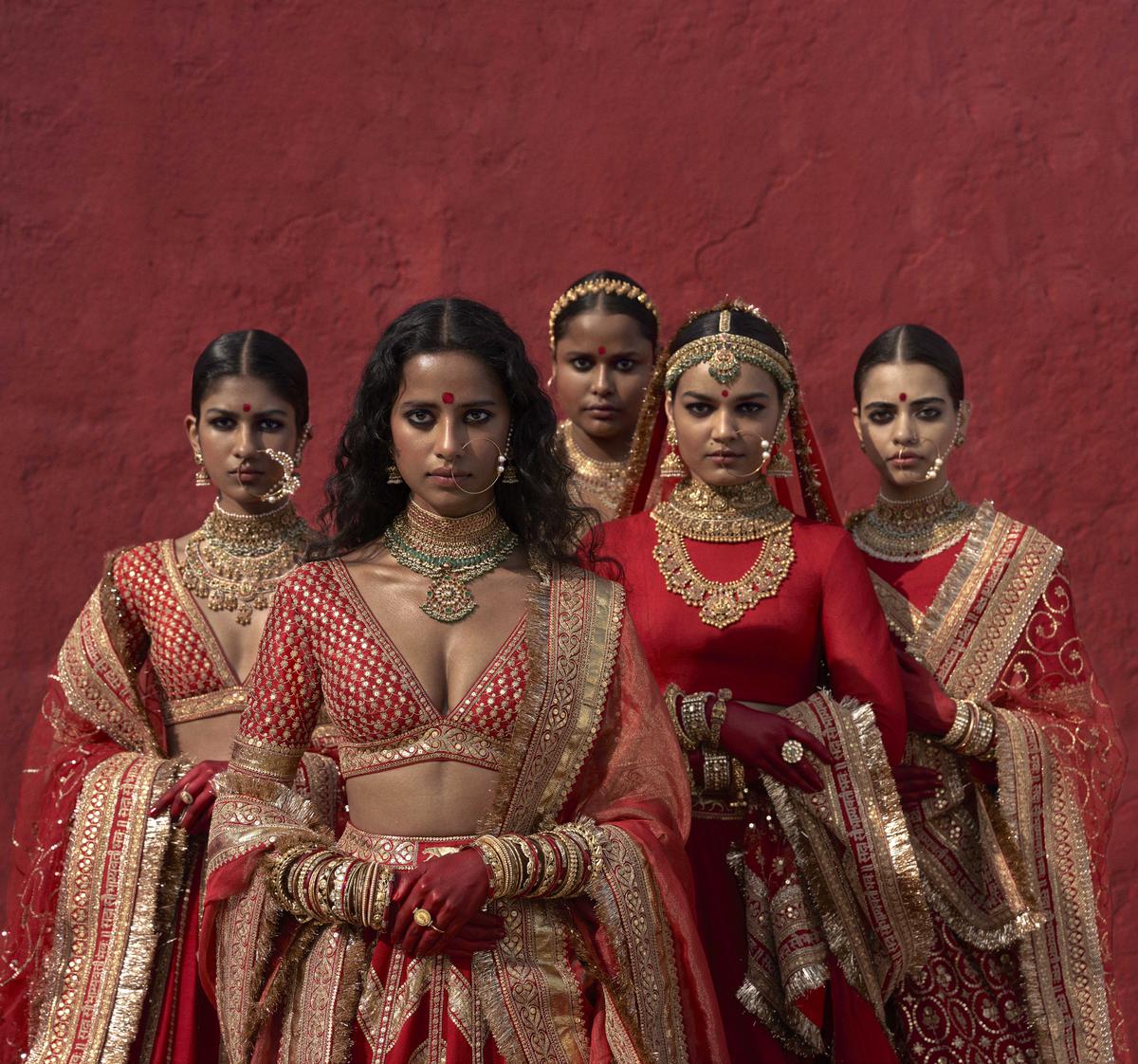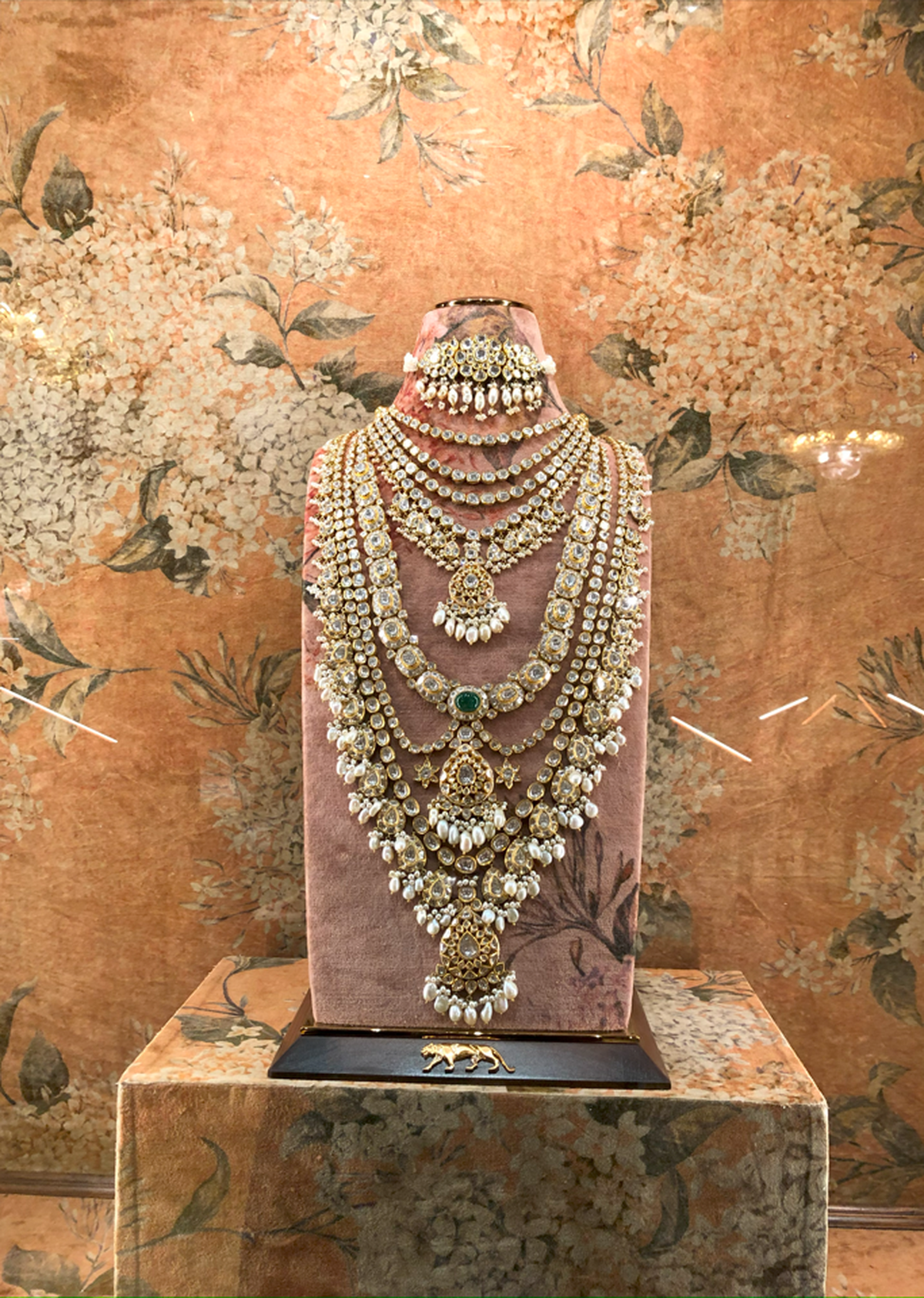 In his signature 'even-more-is-less' aesthetic, the store is decorated with over 100 chandeliers, 275 carpets, 3,000 books, and 150 works of art created by the Sabyasachi Art Foundation. They are in happy harmony with Tanjore and pichhwai paintings, Raja Ravi Varmas, lithographs, and Mughal miniatures. There are also wooden angels and Indian goddesses.
The dressing rooms get a regal update with Persian Princess Qajar paintings; the bathrooms have cheeky cat and bird renditions. Huge giraffe figurines line a private area, and Tang dynasty pottery aligns with the designer's taste in royal furniture. Originally built for the British Bank of the Middle East, the structure has readymade vaults for his prized jewellery.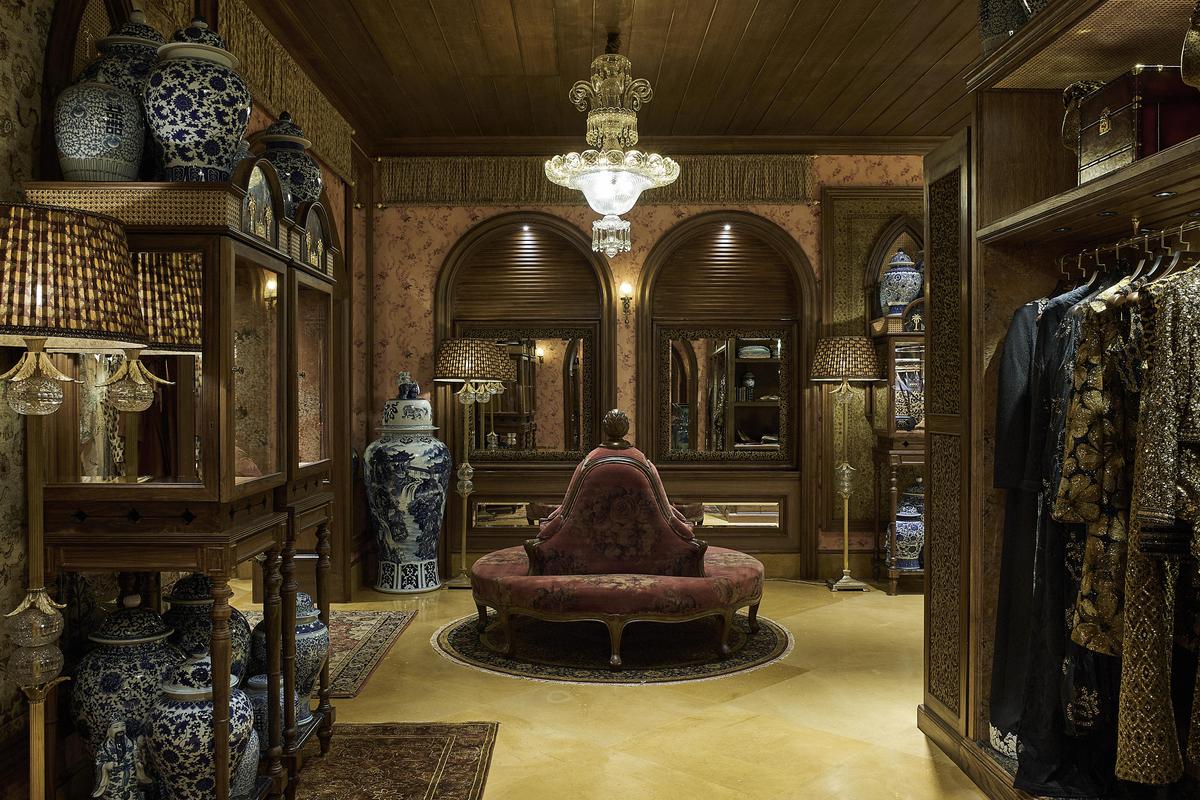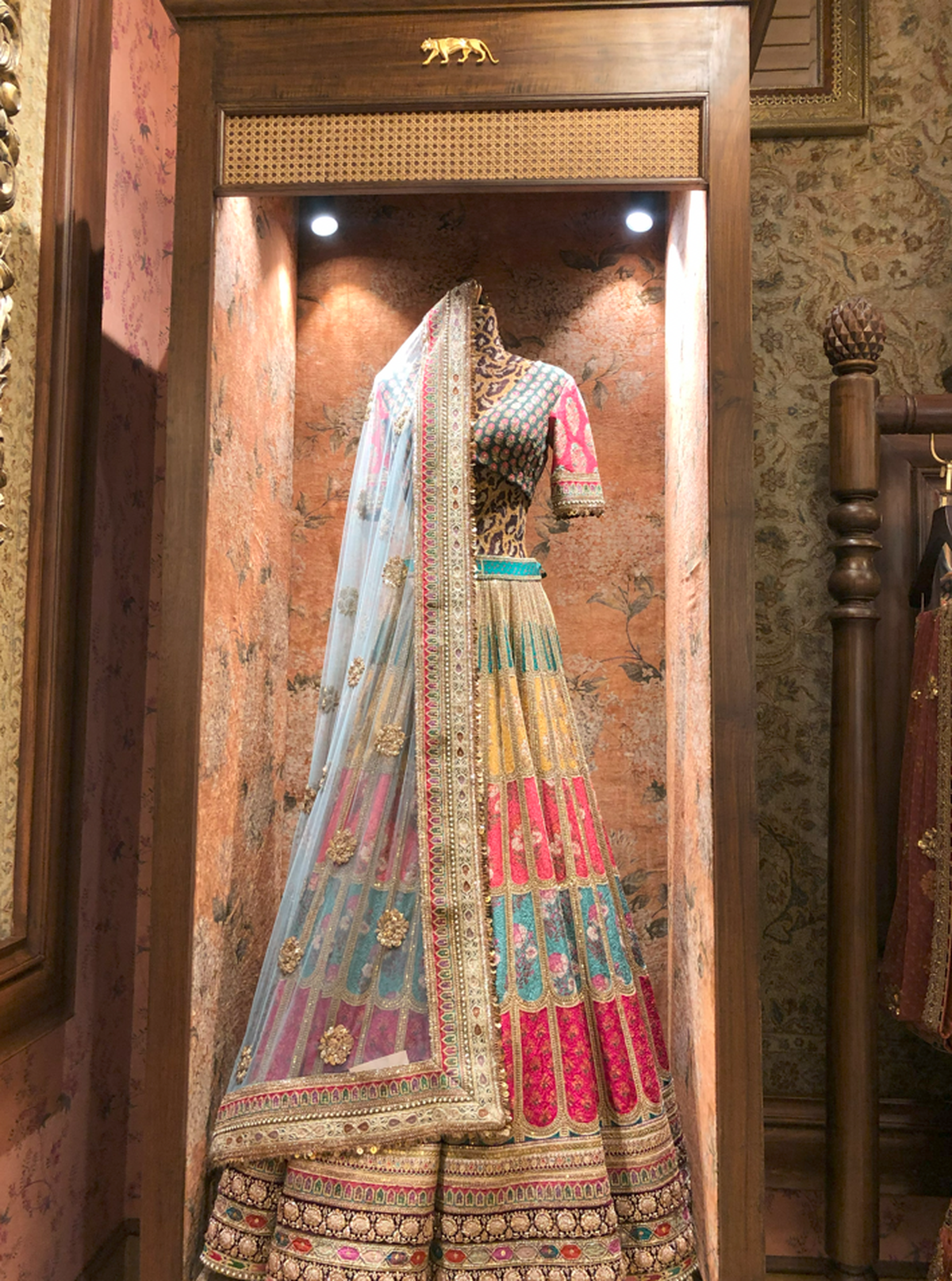 It's the full realisation of Mukherjee's artistic vision, but he's also opening up the pages of his personal diary. Gold placards on walls share inspiring stories from his childhood. Designing for the school play by stealing his mother's white slip dress, the origin stories of his tiger logo, and his first bride — a friend, for whom he made a mul lehenga in his signature chintz print.
At the heart of excess 
In attendance at the opening are actors Sobhita Dhulipala, Ram and Gautami Kapoor, and Rajkummar Rao who wore Sabyasachi for his wedding in 2021. However, the biggest star of the evening is Kolkata-based Kookie Jar's grazing table, styled by wedding designer, Devika Narain, that hosts mountains of cheese especially flown in from Italy, served in platters from Paris, and more chocolate-covered things than Willy Wonka's factory. Decadence abounds; still, it's the details one doesn't see at first glance that are his stress points.
"My heart was in my mouth, till the two 12-foot Satsuma pots arrived unscathed. It wasn't the acquisition price, but its historic value." Then there are the bird-shaped bathroom faucets from New York's P.E. Guerin; ordered a year ago and received now. It's also in his clothes: women's handwoven kurta sets are lined with the most indulgent block-printed silk — no one will see that except the wearer. But luxury buying is an experience, and no one gets that better than Mukherjee, who turns 50 next year.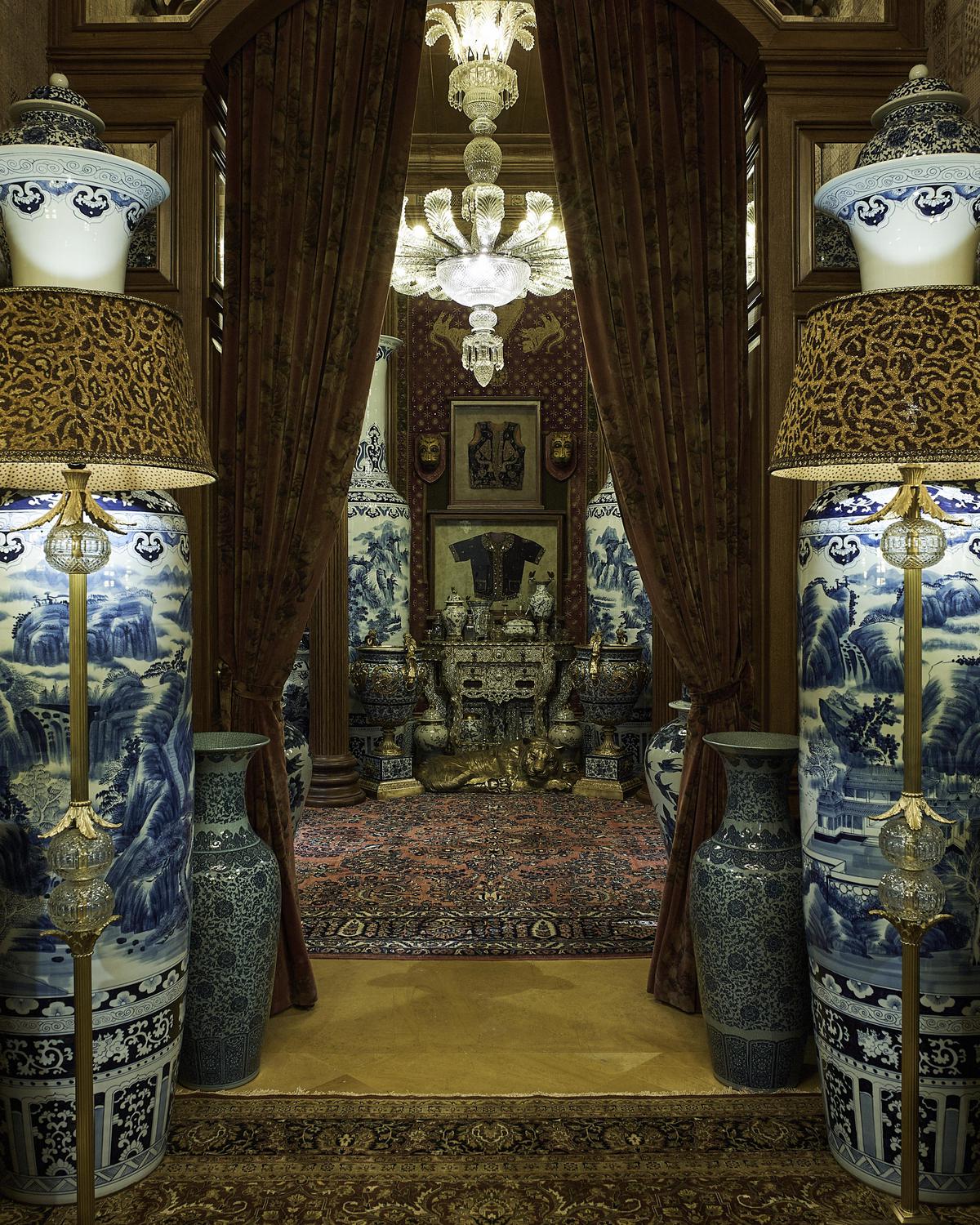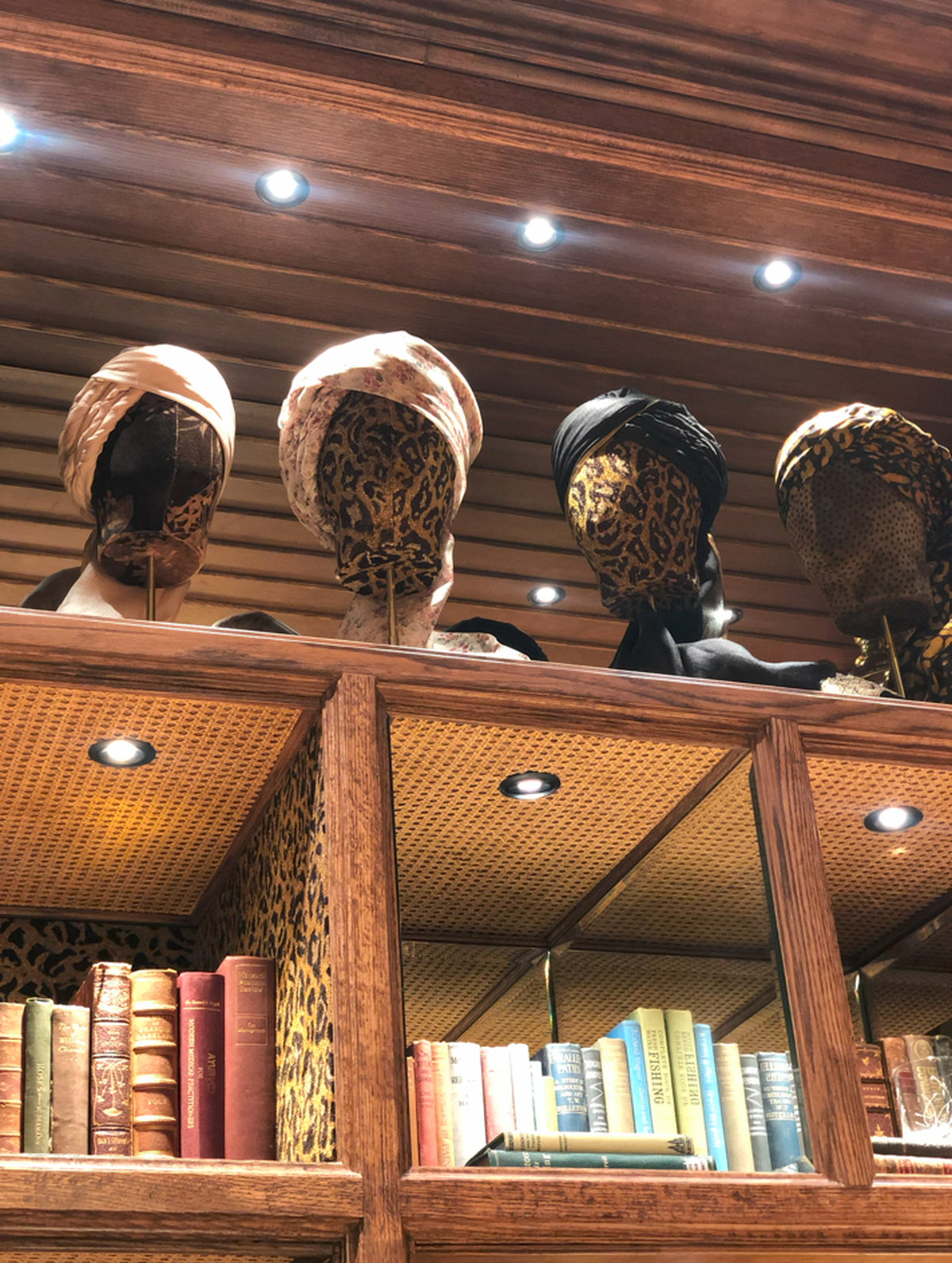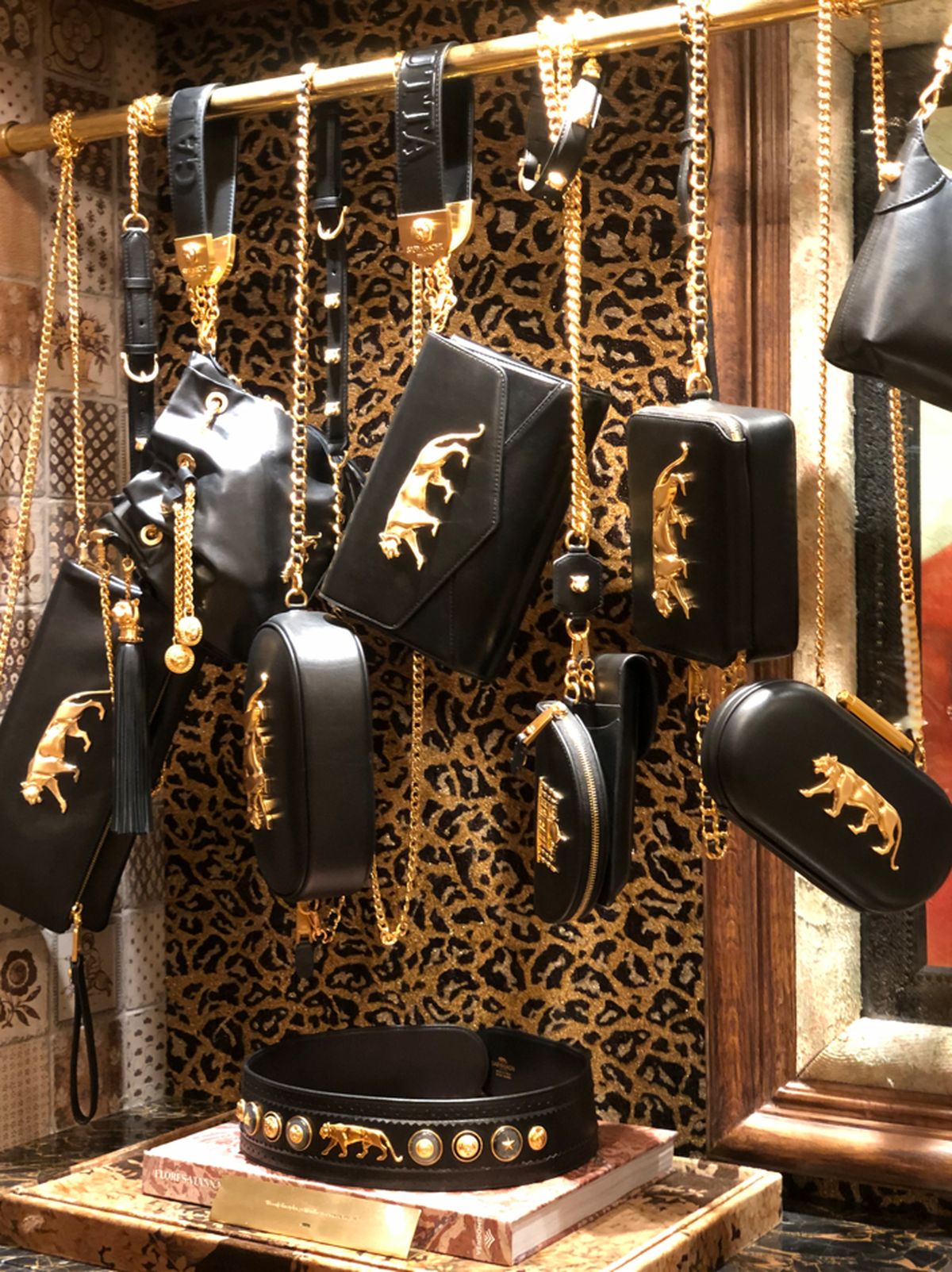 Mumbai is having a design moment. The country has just witnessed the milestone Dior show at the Gateway of India, and the grand opening of the Nita Mukesh Ambani Cultural Centre with the significant India in Fashion exhibit, curated by Hamish Bowles. But the Sabyasachi flagship store can still silence you. "In Bombay, if you have a great story to tell, you can quickly become a superstar. People here are very unaccepting of mediocrity and failures, but they are also super accepting of good talent," concludes the designer.
The writer is a Mumbai-based fashion stylist.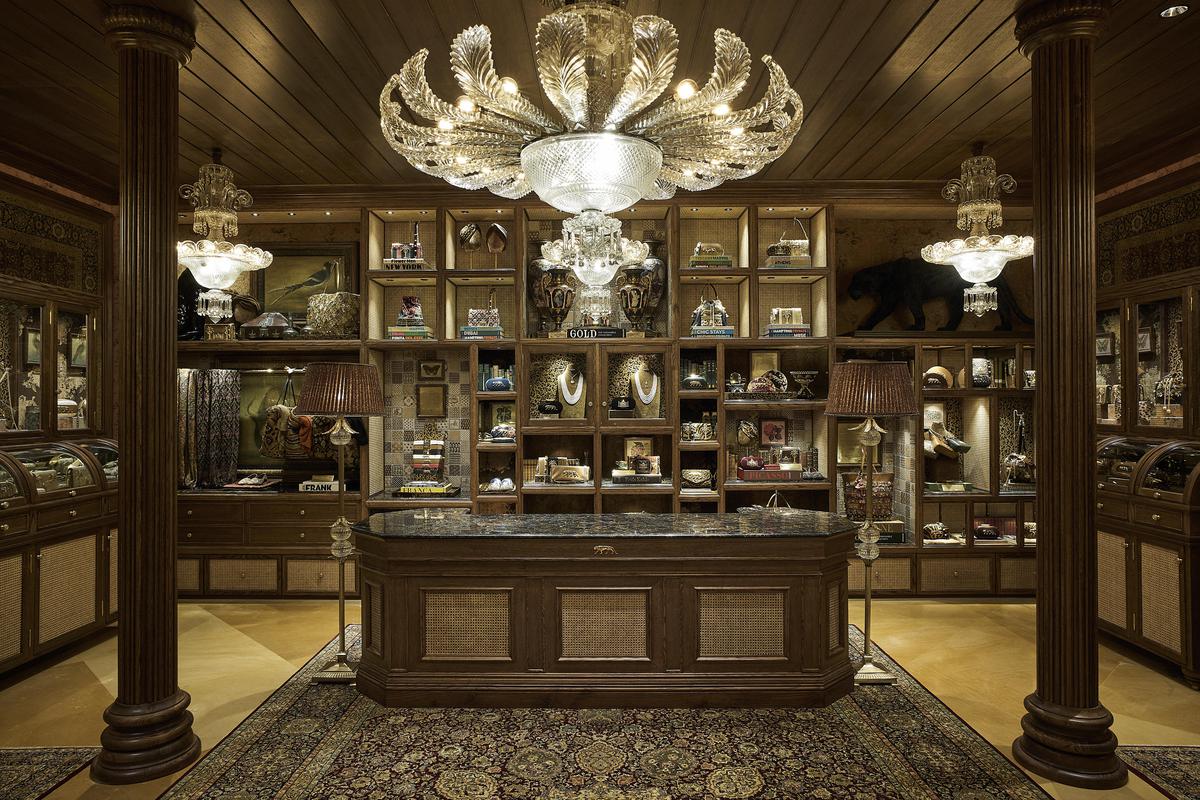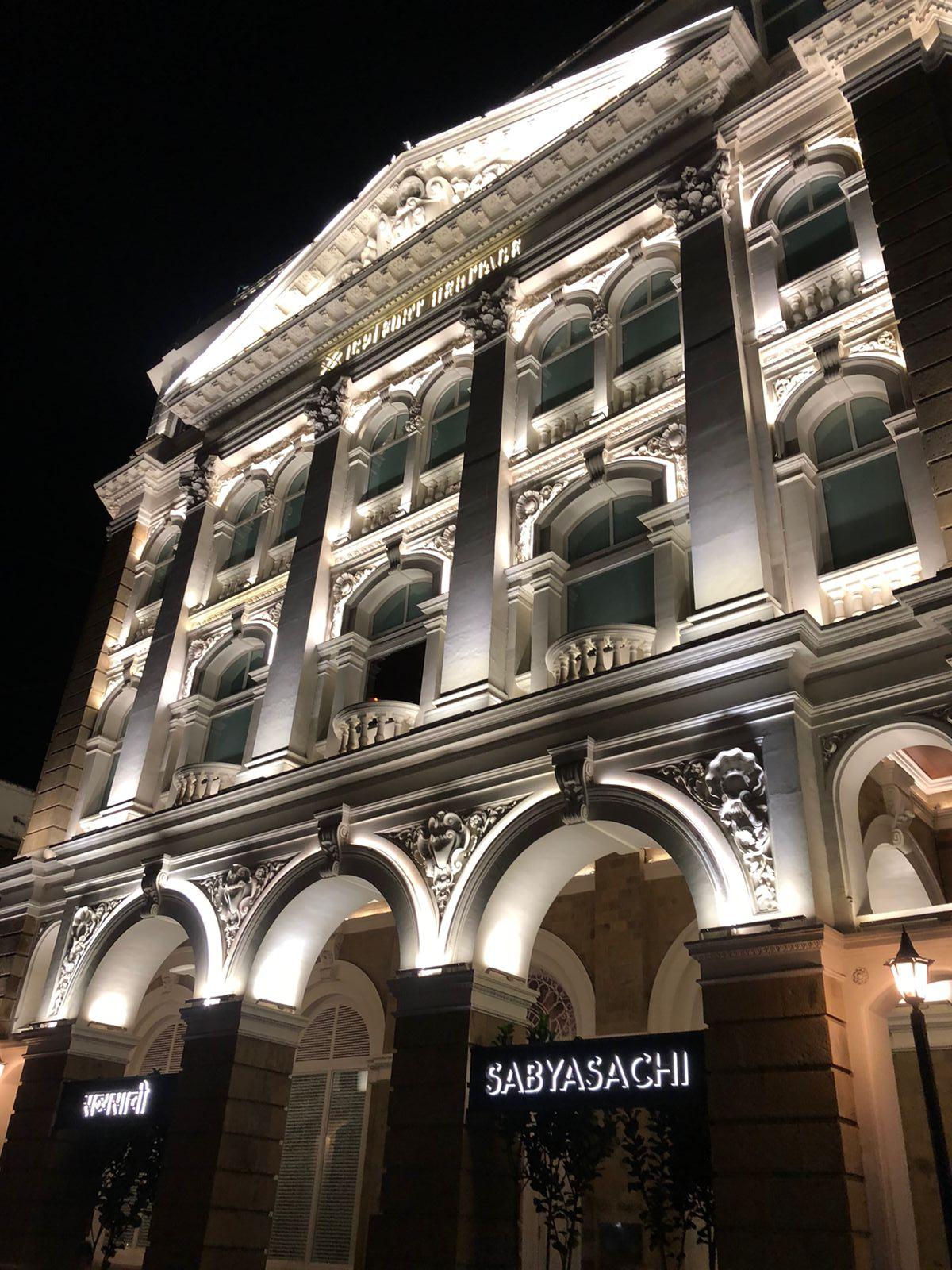 Pin code: Mumbai 001 
"In the early 19th century, St. Thomas Church, opposite which the Sabyasachi flagship store now stands (pin code 001) was the nucleus, or the zero point of Bombay," says city historian Simin Patel, founder of Bombaywalla Historical Works. "The 'sethias' [merchant princes] town houses were located in this vicinity, within the Fort walls of Bombay, and had various drawing rooms dedicated to Chinese wares, French goods, and English artefacts, respectively. This is very much a full-circle moment as Sabyasachi's aesthetic matches that of Bombay's early leaders."
Mukherjee's earlier Mumbai store has been the landing spot for NRI brides, the diaspora and international buyers, who on their trips to India want to still experience the bygone eras. It's no wonder his natural penchant for nostalgic decadence is so well received. Also, at a time when you see 'mission modernise Mumbai' via the rush to position Bandra-Kurla Complex [BKC] and its new buildings as prime real estate, some of the country's biggest designers, from Anita Dongre to Shantnu & Nikhil are all urgently choosing to move into historic buildings in Kala Ghoda.
Mukherjee has chosen his new address well. The neoclassical building is classified as a Grade II A heritage structure under the Heritage Regulations of Greater Bombay 1995. "Mumbai, then Bombay, was very much built on mercantile wealth, by well-to-do Indian traders. Fort, Horniman Circle and Kala Ghoda (then called Watsons Hotel) developed as serious commerce locations for banks, telegraph and shipping company offices because of their proximity to the shipbuilding dockyard and the Wellington Pier (Apollo Bunder) in the north of Colaba that opened for passenger traffic. It makes poetic sense that Mukherjee, an astute businessman, wants to connect to the past through a historic commercial site," elaborates art historian Deepthi Sasidharan, Director, Eka Archiving Services.