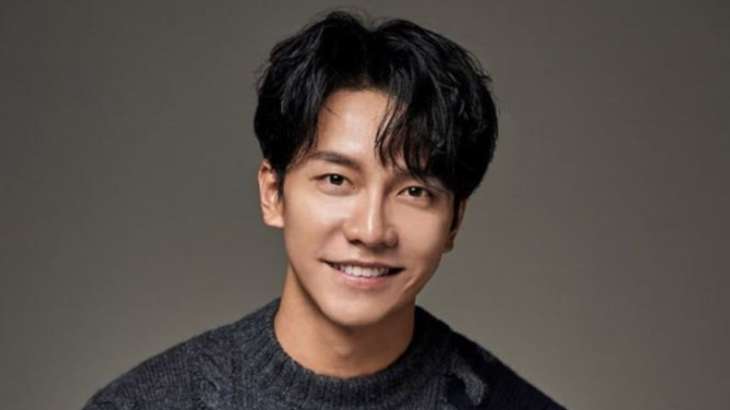 Fans of Lee Seung Gi were left surprised after the actor-singer deleted all his posts on Instagram. His Instagram profile picture also appeared black, and the feed showed no posts so far. Seung Gi currently has 4.4 million followers, 0 posts, and is following 45 accounts. Taking to Twitter, his fans were left surprised but supported his decision. A person wrote, "Maybe for the better and to start fresh after so much upheaval in his life". "I am with you in your new start".
Lee Seung Gi's agency Human Made issued a statement. According to Korean publications, "It is true that Lee Seung Gi had deleted all the posts himself. He was not hacked and nothing has happened to him, it was just done for a renewal."
On Instagram, he had penned a note, a part of which read, "Hello, this is Lee Seung Gi. It seems that I have many reasons to write long posts this year. Today, I am relaying the most important decision of my life. I have decided to spend the remainder of my life with Lee Da In, whom I love, not just as a couple but as a married couple. I proposed, and she accepted. We are holding our wedding on April 7."
Recently, Lee Seung Gi started the MC position on SBS' Strong Heart League, the new reboot version of Strong Heart. He is also a part of another variety show with Kang Ho Dong and Bae In Hyuk called Brother Ramyeon. Fans will see him in the travel variety show Bro and Marble in August this year. 
Lee Seung Gi has been featured in Brilliant Legacy (2009), My Girlfriend is a Gumiho (2010), The King 2 Hearts (2012), Gu Family Book (2013), You're All Surrounded (2014), A Korean Odyssey (2017-2018), Vagabond (2019), Mouse (2021) and The Law Café (2022) among others.